Komenomi - Do-it-yourself rice crackers
Komenomi rice crackers are "do-it-yourself" mini senbei produced in Artistic Nippon's hometown of Choshi. You can now experience the taste of authentic rice crackers easily in your own home! From the recipe suggestions below, you can see that they go well with green tea or even sake. Each piece measures about 3.5cm in length. Now for sale in 100g packs.
Ingredients:100% Japanese rice
Consume promptly once opened.
Produced by Nemoto Shoten in a factory that also processes shrimp and sesame products.
Package contains an ethanol drying sachet.
Komenomi can be purchased as a single item but as shipping prices are high in comparison to the price, we recommend that you combine them with a regular order for more cost efficiency.
US$6.99 / pack of 100g (Shipping not included)
Sorry, currently out of stock
This product has to be consumed within 6months after manufacturing.
We will ship komenomi
at least 3 months before the end of their quality guarantee period
.

How to make Komenomi rice crackers
In a microwave oven:
1.Place about 10 crackers on a heat-resistant dish in the microwave oven. Make sure they do not overlap.
2. Heat at 600W for 1 minute.
3. Season according to taste.
*For crispier crackers, place them in a coffee filter ( not included in the packet) before putting them on the dish. In ovens with a turntable, place the dish on the edge rather than in the middle. Adjust times according to your particular oven.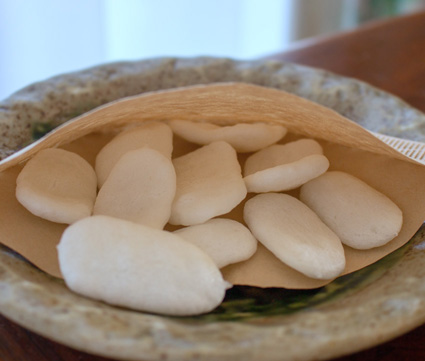 Deep frying:
1.Heat the oil in your frying pan to 180C (360F).
2.Place around 10 crackers in the oil.
3.Fry for approx. 1 minute and remove with a slotted spoon.
4.Drain on some kitchen paper.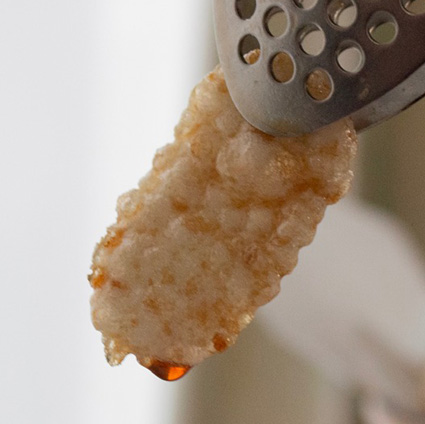 Dip fried rice crackers (komenomi) into sweet soy sauce
(Mix soysauce, mirin and sugar at a ratio of 1:1:1.5)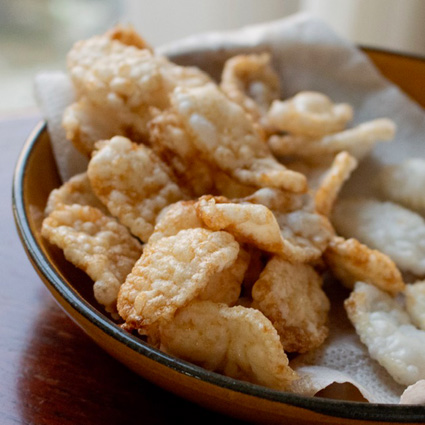 Serving suggestions: Sprinkle the warm crackers with soy sauce and hear them sizzle! Dip into mayonnaise or guacamole Use as croutons in soups and salads The possibilities are endless!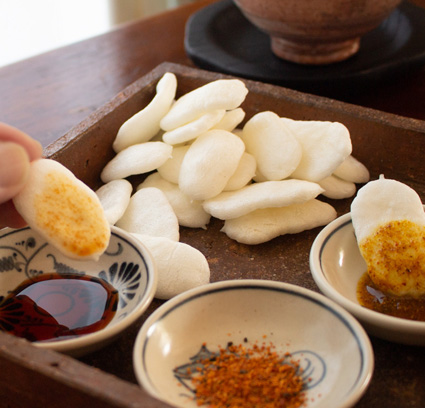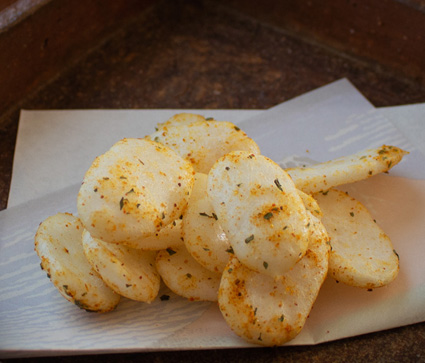 In order to coat the crackers evenly when using powder such as curry or spice as flavoring, put all the ingredients and a few drops of soy sauce in a bag and shake well.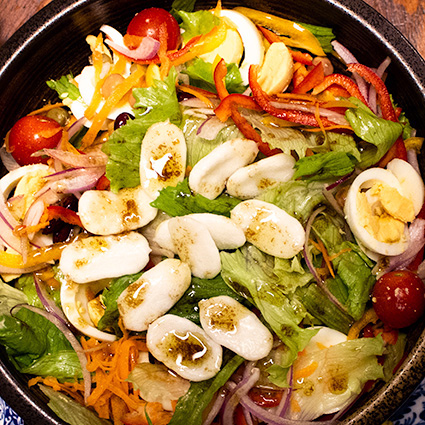 Komenomi on green salad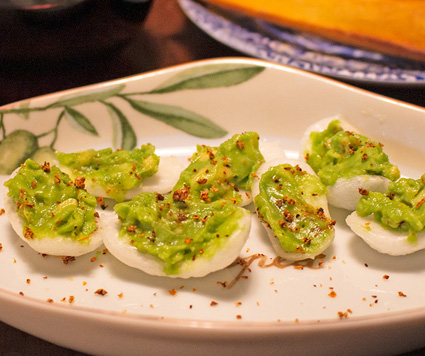 Avocado with Mexican chili flakes tajin on Komenomi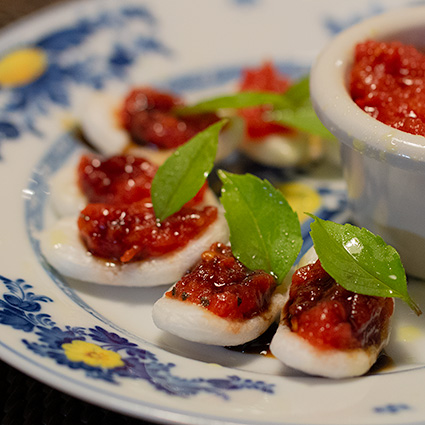 Asian style bruschetta with Thai basil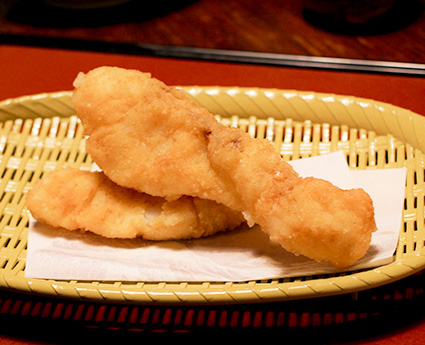 Cod coated with powdered microwaved komenomi crackers
and fried to a crispy, crunchy texture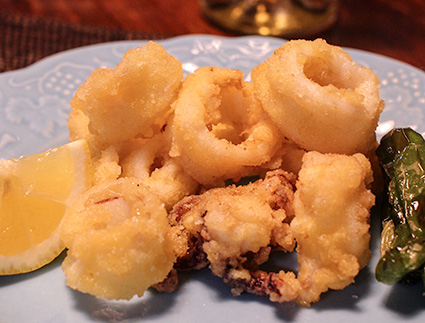 Calamari fritti - squid coated with powdered microwaved komenomi crackers.
Crispy and crunchy on the outside but juicy and soft inside.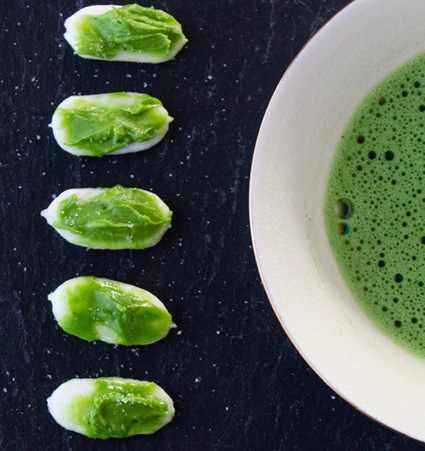 Matcha buttercream on Komenomi. They taste great with sprinkling of salt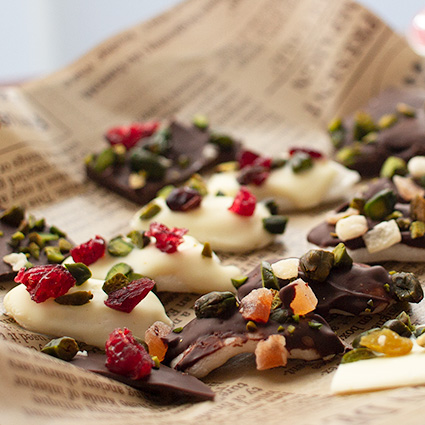 Chocolate bark komenomi