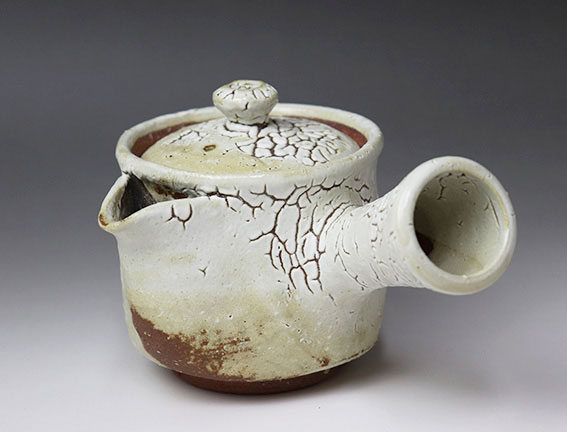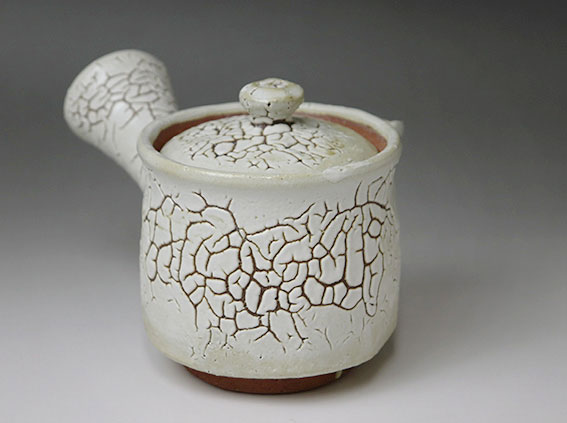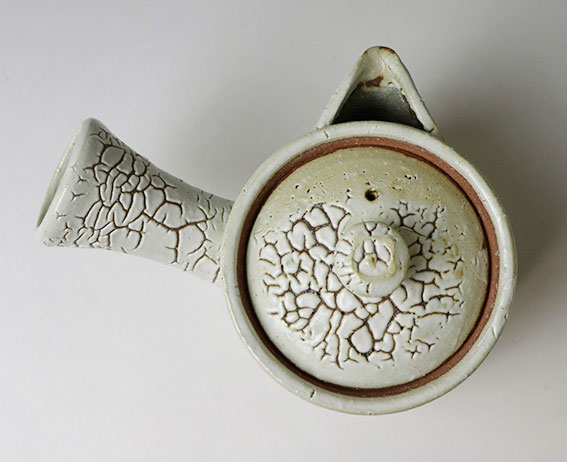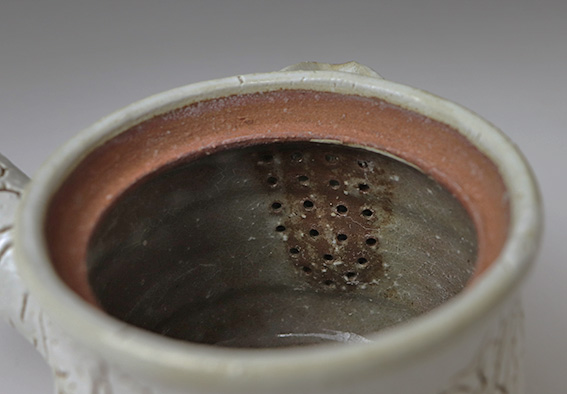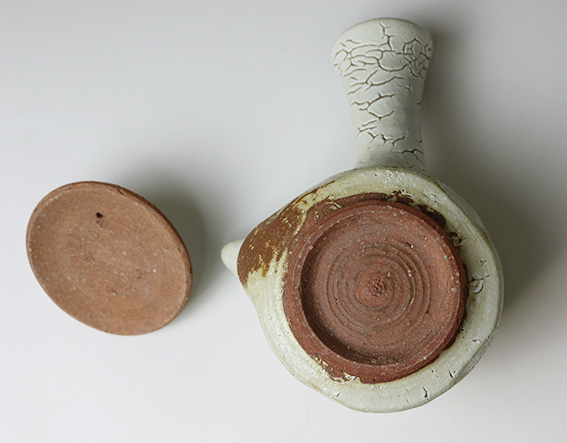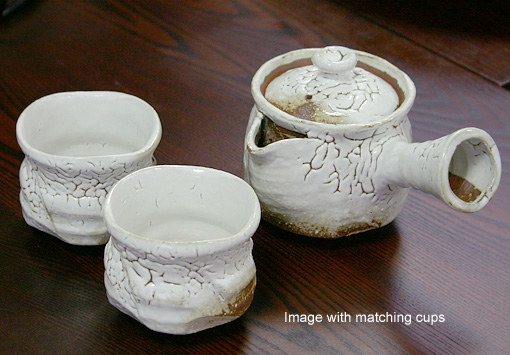 The teapot you receive may differ slightly in appearance to the one shown in the main photo. This is because each piece is individually hand made and the same glaze pattern can never be exactly reproduced.
Kairagi kyusu teapot by Mukuhara Kashun
A thickly glazed teapot with a big handle.
The "kairagi"pattern, so named because it was thought to resemble the sharkskin.
Handcrafted in Hagi, Japan by Mukuhara Kashun of Furuhata kiln
Width. (the body + handle): Approx. 15.5-15.7 cm / 6.1", Height: approx. 9.8-10cm / 3.8-3.9"
Vol. approx. 330-340 ml / 11.1-11.4 oz
(No wooden box)
US$78.00 (Shipping charges not included)