Potter's profile ― Ichino Masahiko

1961- Born in Tanba Tachikui, Hyogo prefecture, Japan.
1981 - Graduated from the ceramics department of Saga Junior College of Arts.   (current name : Kyoto Saga University of Arts)
1986 - Won the Incentive prize at the Hyogo Prefectural Arts and Crafts Exhibition.
Also won a prize at the All Kansai Art Exhibition and exhibited at the Mino International Pottery festival and the Nitten Exhibition. 
1987-  Awarded a top prize at the Hyogo Prefectural Contemporary Arts Exhibition
and the Association Prize at the Hyogo Prefectural Arts and Crafts Exhibition.
1988 - Became independent and set up the Taiga gama kiln.
Since becoming independent, Ichino Masahiko has been awarded numerous prizes at many prestigious exhibitions, notably the Osaka Crafts Exhibition (in 1989,1991,1992,2005) the Hyogo Prefectural Arts and Crafts Exhibition ( The Nagasawa Prize in 1988), the Ceramic Biennale (1989), the Asahi Ceramic Exhibition (1989), the All Kansai Arts Exhibition (1988,1993), the Hana no To Exhibition (1993,1994), the 13th Japan Ceramic Crafts Exhibition (the Chichibu no Miya Cup in 1995), the Chanoyu Exhibition (1996,2009), the Japan Crafts Exhibition (1996), the Hyogo Prefectural Arts Incentive Prize (2000),the Japan Ceramics Association Prize (2006), the Paramita Museum Runner-up Prize (2007), the Kobe City Cultural Incentive Prize (2007).
 He has exhibited regularly both in Japan and abroad, contributing works for exhibitions in South America(1999), Paris( 1999),Finland( 2000),Taiwan(2000,2002), London(2001,2004), Korea (2003).
 His work has also been featured on National TV (NHK).
 2011– Awarded the Hyogo Prefectural Cultural Prize. 
 Public collections:
U.S.A. - Brooklyn Museum, New Orleans Art Museum
U.K.-The Victoria and Albert Museum
Japan―Hyogo Ceramic Art Museum, Higashi Hiroshima Municipal Art Museum, Shiga Prefectural Geijutsu no Mori Museum, Tanabe Museum (Shimane pref.)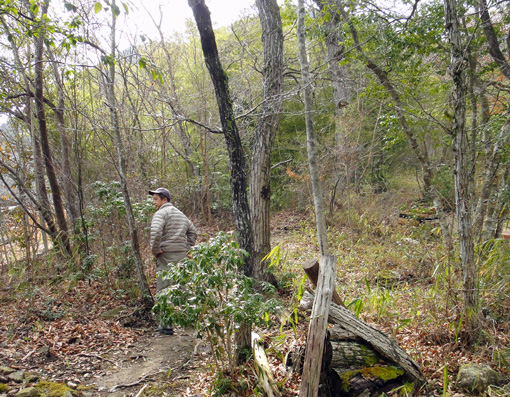 Mr. Ichino Masahiko leads the way up to his living quarters through his back yard.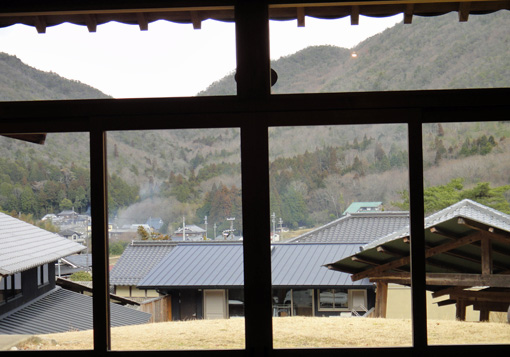 The view from the living room, looking down at the workshop/gallery area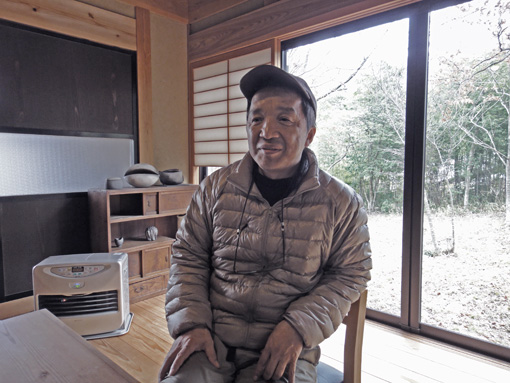 Mr. Ichino Masahiko relaxes in his comfortable living room, dotted here and there with his tasteful objects.
(Please excuse the bad quality of the photo as it was taken facing the light)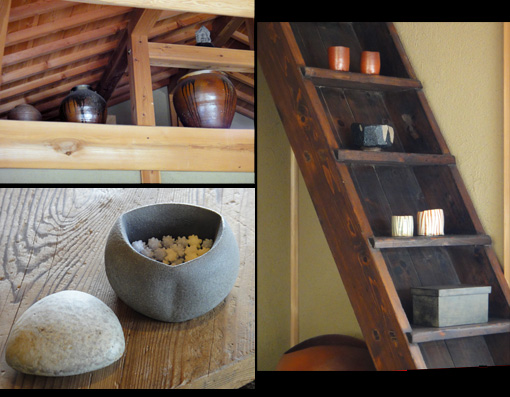 Antique Tanba water jars placed in the rafters.
An old staircase becomes a perfect display space.
A stone effect pot filled with pretty Kyoto candy.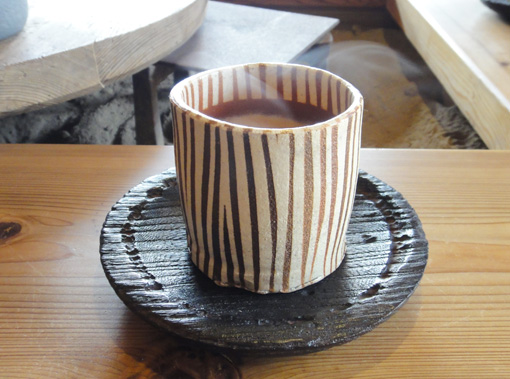 As well as being served Japanese tea in one of the craftsman's tea bowls, I was also served coffee in this modern handpainted cup.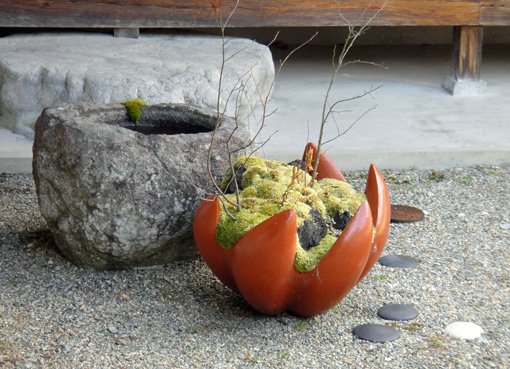 Seen up close, his contemporary pieces are even more impressive. The small pebbles are also made of pottery.
All in all, Mr. Ichino's home exuded an elegant rusticity, showcasing his unique talent and refined taste.
I am certain that we will see many more exciting pieces from this versatile artist.