The lid has a few small nicks which happened when grains of sand or tiny stones detached from the clay during firing or grinding.There is a firing crack running from one of the nicks but it is very firm and won't develop further. The nicks are much smaller than they look in the close-up photo.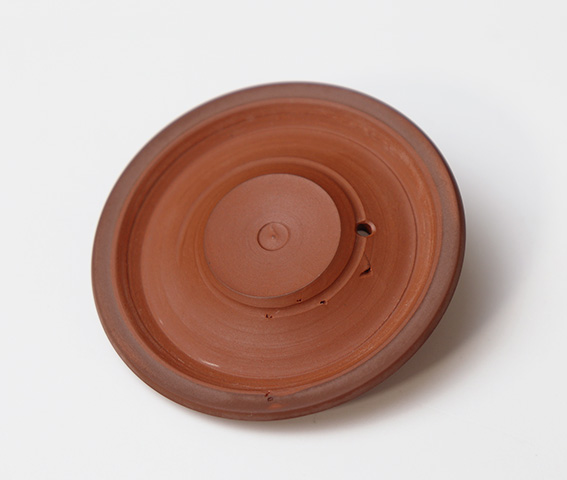 Tokoname shudei teapot by Gafu #41
Made with unblended clay which was proceessed by Gafu.
Handcrafted ceramic filter
Handmade by young talented craftsman Ito Gafu.
Length (spout + body): Approx. 12.3 cm / 4.8", Height: 8 cm / 3.1",
approx. vol. 240 ml / 8.1 oz

US$155.00 (Shipping charges not included)