If you take a close look at the filter, you can see some very slight firing cracks. They are very firm and will not affect the filter's performance.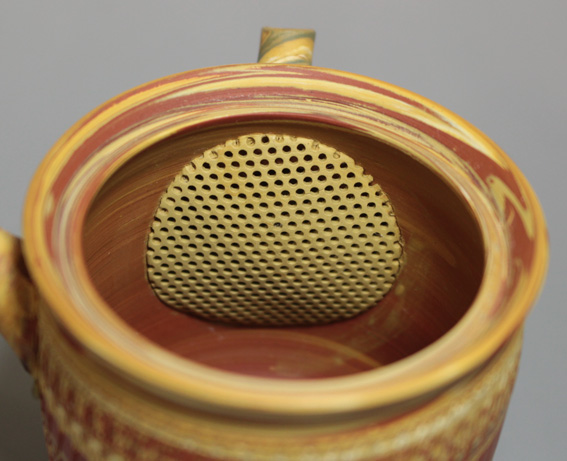 Yellow nerikomi cut teapot by Kenji #6 (small)
"Nerikomi" is a technique by which different colored clays are blended together to create the marbled effect seen on this teapot..
Built- in ceramic mesh filter
Handcrafted in Tokoname, Japan by Kenji Hotta
Length (body + handle): Approx. 9.6 cm / 4.2"
Height: 8.4 cm / 3"
Vol. approx. 130 ml / 4.3oz
US$58.00 (Shipping charges not included)
SOLD