The cat can be used as a money box. The base is covered with paper which has to be ripped
to get the money out.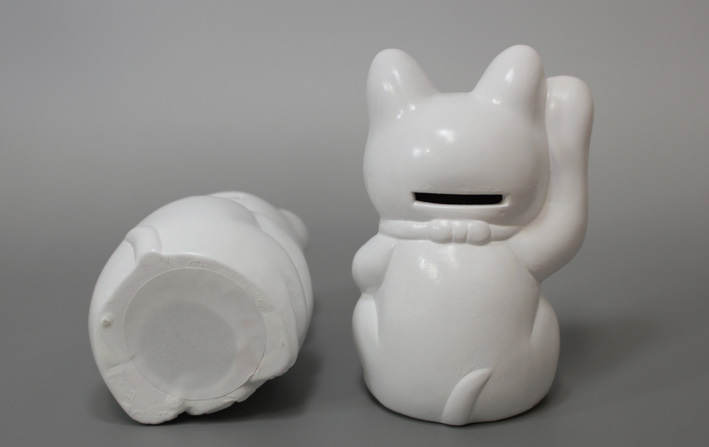 Material : ceramic
Comes only in white..
Made in Tokoname, Japan by Baigetsu, Tomimoto Ningyo.
Size: approx. 13cm / 5.1" high
*Paint is not included in this item. You need to use acrylic paints or oil based pens to paint the item.

Price: US$29.80 (incl. registered airmail to North America, Europe, Oceania and Middle East)
Price: US$26.60 (incl. registered airmail within Asia)

In case of comibned shipment or ordering more than 1 pce, the price will be adjusted as the shipping charges will be lower per piece.