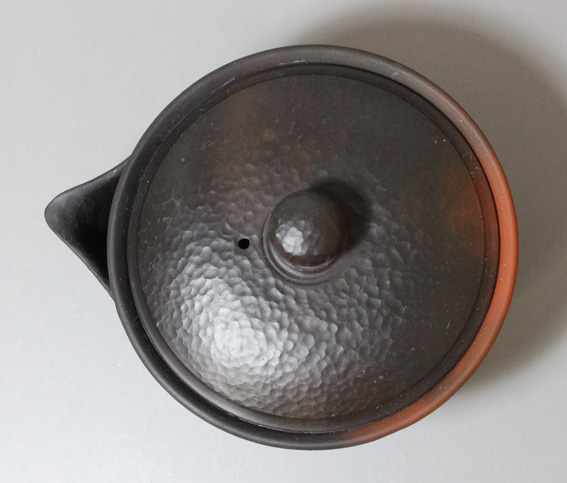 There are a few firing cracks around the filter holes, but they are firm and will not interfere with the function.
Yohen houhin with hammered finish(tataki) by Yoshiki #6
This houhin has an attractive yohen finish. The body has been scraped to achieve a wavy line all around the cicumference. The top half has been left smooth while the bottom (also the spout and lid) have been banged gently to look and feel like hammered metal.
Handcrafted in Tokoname by skilled craftsman, Yoshiki (Mr.Murata Yoshiki), recipient of numerous awards.
This item does not come in a wooden box.
Length : 10.8 cm / 4.2 ",
height 7 cm / 2.7"
Vol. approx. 160 ml / 5.4 oz
US$100.00 (Shipping charges not included)