There is a tiny firing crack on the inner rim. As it is firm, it should not interfer with the teapot's performance.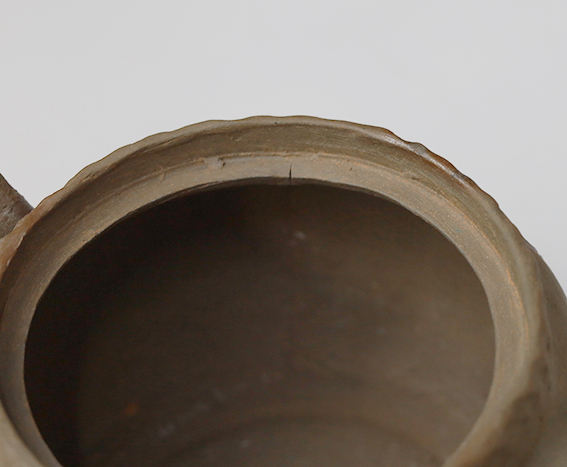 Kata Banko Hidasuki back handle teapot from Seigetsu kiln
An elaborate and unique teapot made with traditional wooden molds.
The knob on the lid is made to actually rotate.
Handmade in Mie pref. Japan by Master craftsman recognized by the Ministry of Economy, Trade and Industry of Japan, Masame of Seigetsu kiln
Approx size: length (spout + body + handle) 12.6 cm / 4.9", height 7 cm / 2.7"
Approx. vol. 160 ml / 5.4 oz

US$150.00 (Shipping charges not included)